Visit Anji - March 07 to 15, 2020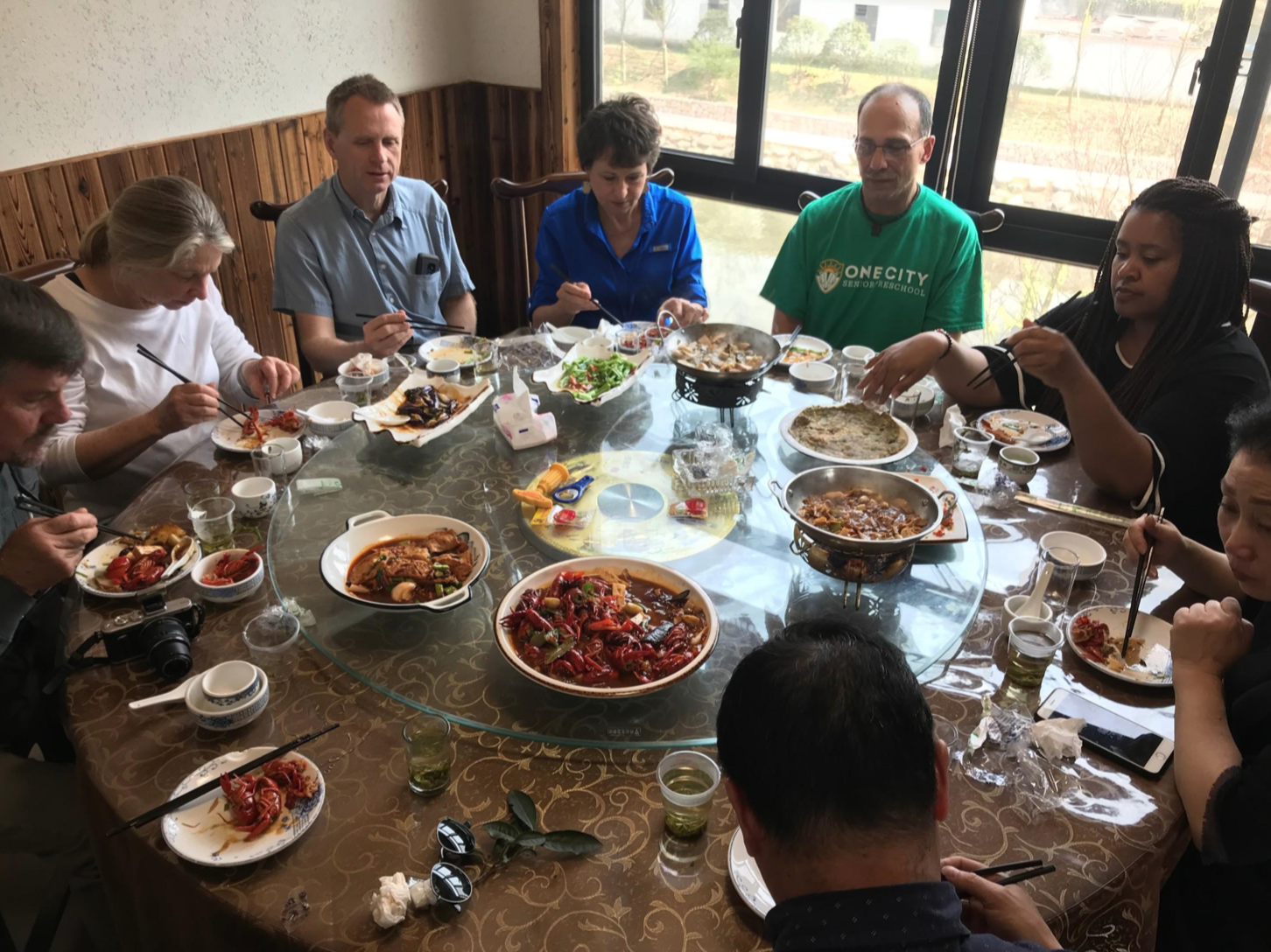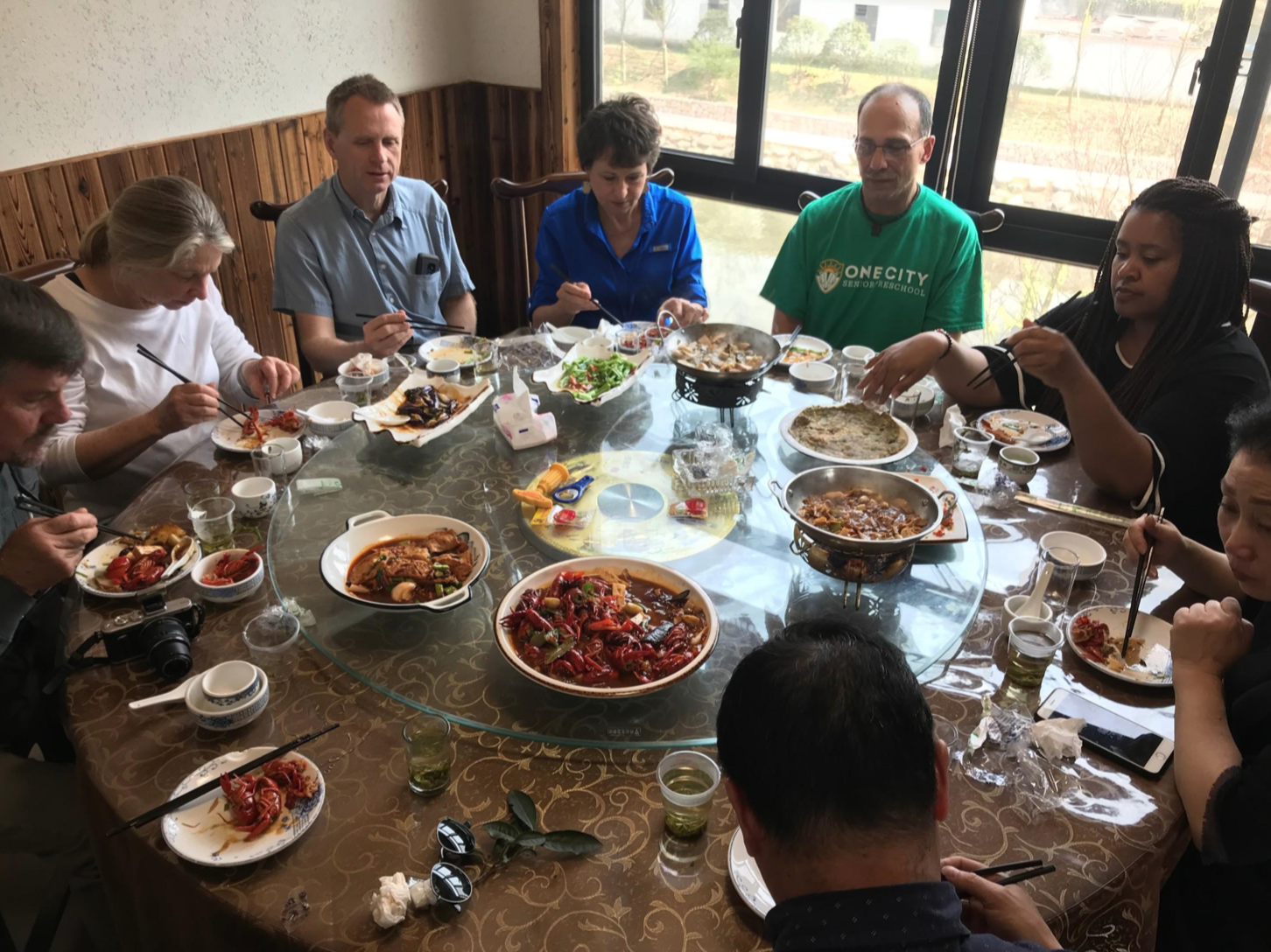 Visit Anji - March 07 to 15, 2020
Seven Day, Eight Night All-Inclusive Study Tour
~Details Below~
Join us as we visit the schools of Anji. Observe the practice of Anji Play at its source. Learn from local peers and communities. Meet colleagues from across the globe. Deepen your understanding of the Anji Play educational philosophy and connect with a global community of Anji Play practitioners during this week-long immersive program.
The Study Tour program includes daily visits to Anji's kindergartens that serve children ages 3 to 6, seminars and dialogues with Anji's early educators, and facilitated discussions with fellow participants to share experiences and insights.
We will visit kindergartens across the county, ranging from large programs (500+ children) in small urban areas to smaller programs (less than 10 children) in rural villages. We will have extended time to observe the practice of Anji Play and learn from and with children at the schools we visit. You will have the chance to build connections with colleagues who share a commitment to love, risk, joy, engagement and reflection in the lives of young children.
Above all, we will have the chance to experience how the educational practice of Anji Play grows from love and how children, schools, families and communities embrace the right to True Play creatively, constructively, and joyfully.
Program Costs:
Super Saver: $2,500.00 USD (pay in full now - before 10/15/2019) + 3% credit card surcharge

Early bird: $2,750.00 USD (make a $275.00 USD non-refundable deposit to reserve a space now with balance due 02/15/2020) + 3% credit card surcharge

Full Price: $3,000.00 USD (after 02/15/2020, non-refundable) + 3% credit card surcharge

Checks can me made payable to Anji Education, Inc. after the issuance of an invoice, to save the cost of the 3% credit card surcharge.
Program Fees Include:
Seven day/eight night program in Anji, China (Mar 07- Mar 15) (Travelers from North or South America must depart on Mar 06 for Mar 07 check in)*

Eight nights of lodging in Anji (Mar 07 check in, Mar 15 check out)

Three meals per day

Transportation between Shanghai airports and Anji County Program Site**

Daily transportation within Anji

Interpretation and guide services from arrival to departure

Official letter of invitation
Program Fees Do Not Include:
Airfare

Visa fees

Insurance

Transportation to and from your local airport

Flight booking or travel agent services.
*IMPORTANT NOTICE FOR U.S. TRAVELERS: because of the time difference between the United States and China you must book a flight leaving on Mar 06 in order to arrive on Mar 07. When you return to the United States you will depart and arrive on Mar 15.
Click Here for Visiting Anji FAQs →
Please note: with very few exceptions, you will require a visa issued by a Chinese Embassy or Consulate.*** We highly recommend that you apply for a type F visa. If you live near an Embassy or Consulate of the People's Republic of China, you may apply in person. You may also engage the services of a visa expediter to submit the application on your behalf. We can not guarantee that you will be issued a visa. However, in the event of non-issuance, we will provide any additional supporting documentation necessary for your re-application. In the event that you are unable to obtain a visa, we will refund all payments, less a $75.00 handling fee.
**Transportation from Shanghai Airports to Anji will be available at no additional charge on the day the program begins. Transportation to Shanghai Airports from Anji will be available at no additional charge on the day the program ends.

***Citizens of these countries do not require a visa to enter the People's Republic of China.